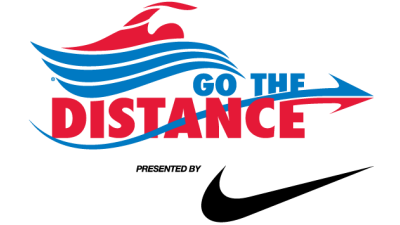 A great Fitness Event run by USMS is Go The Distance! In 2010, 57 members of our LMSC participated, logging 10,265 miles. So far in 2011 we are on a pace to shatter this distance: as of 6/17/11, 61 swimmers representing 14 clubs have gone 6413 miles. If we continue this pace, by the end of the year the LMSC will go over 14,000 miles!
We are almost midway through the year, so if you haven't done so yet, now is a good time to start. It's easy: enter your daily yardage in your Fitness Log (FLOG), and you can see if you are on pace to achieve your goal. Choose a goal that is challenging but doable; you can always adjust the goal if necessary. (Note: simply setting up your FLOG is not enough, you still have to enter GTD.)
In order to participate, you may need to create an account, following these detailed instructions. And you get cool merchandise from sponsor Nike for achieving notable milestones along the way. Give it a try!