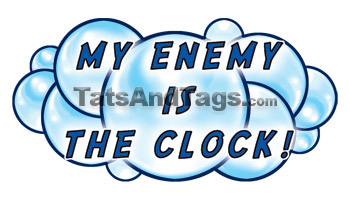 After a quiet couple of months, more and more local and regional swim meets are coming up!
February brings the Tropical Splash and David Gregg meets in Alexandria and Richmond, respectively. (Entry deadlines are very soon, so if you want to go to either or both of these meets, don't delay!)
In March there is the RCA Dive Into Spring meet in Lexington, as well as drivable meets in Maryland and North Carolina.
Championship season starts in April with YMCA Nationals in Ft Lauderdale and SCY Zone Championships in Fairfax. There is also a NC meet in the new Greensboro pool (site of 2012 Spring Nationals).
Finally in May there is the biggest SCY meet: USMS Spring Nationals in Indianapolis. This is in one of the premiere pools in the country and it is pretty close by, so let's get a big showing from our LMSC!
All swimmers realize the value of proper training and good swim technique and probably spend much of their time thinking about those aspects of improving swim performance. But an under-appreciated aspect of racing is adopting the proper pace strategy. Many swimmers think of this as an individual choice, a choice between being a lay-it-on-the-line type who goes out fast and tries to hang on versus a Sammy (or Sally) save-up who comes roaring past the field in the last parts of the race.
But there are those who maintain that there is compelling evidence for a pace strategy that is optimal for almost everyone. Swimming Science has posted a series of articles, Pacing 101 for Swimmers, that explains this strategy and the physiological reasoning behind it. Part I introduces the strategy and justifies it in terms of the CP energy system, Part II reviews ways of reducing fatigue in a race, while Part III specifically addresses proper pacing of IM races.
Regardless of whether you find these articles persuasive, pacing is an important aspect of training. Besides the well-known benefits of high intensity efforts in your training, a separate issue is having a good sense of the connection between perceived effort and swimming speed. In other words, you should develop your ability to know exactly how fast you are swimming at any given time in a race. This skill is a moving target in some senses, because as you rest for a target meet a given effort level will be faster and also (hopefully) more sustainable.