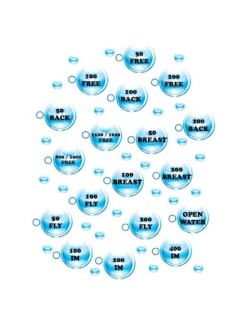 Want to demonstrate your mastery of the competitive strokes but are put off by traveling to a meet and competing directly with others? Then the Check-Off Challenge is for you! This is a postal event that is designed to challenge your fitness level, not demonstrate your speed.
This is an event equally appropriate for novice and experienced swimmers. In order to participate, you must complete all 18 competitive events and check them off as you go. There are no times to worry about, this is on the honor system.
Once you are done you get to display your dedication with the Check-Off Challenge T-shirt. Go for it!